The German FAZ newspaper calls him "one of the leading experts for innovation", the Harvard Business manager describes him as the
"Top management consultant for innovation culture and disruptive innovation."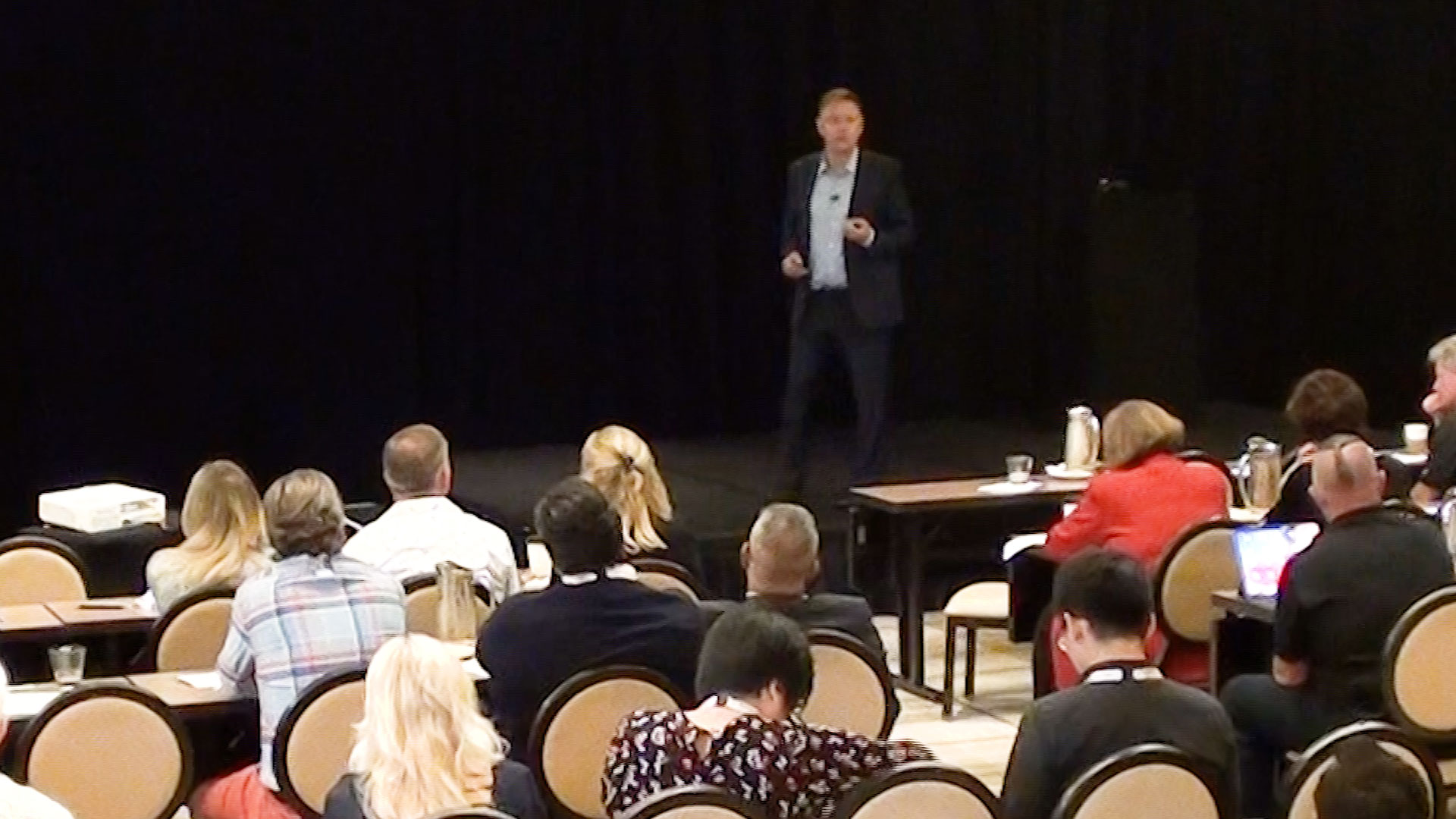 On invitation of the NPSA (National Portable Storage Association) Dr. Jens-Uwe Meyer gave a keynote speech in Napa / California. His ideas on how companies can become digital winners are highly relevant in the USA as well. Just two hours by car north of Silicon Valley, established companies are facing the same challenges that European companies face: To manage digital transformation successfully. The NPSA represents several hundred small and medium-sized US compan
05.09.2019: Keynote at the International CFO Forum in Interlaken / Switzerland
Every year more than 200 CFOs of international companies meet in Switzerland. They discuss the latest trends affecting their markets. This year, the CFO Forum kicked off with an opening keynote by Dr. Jens-Uwe Meyer. Topics such as the effects of artificial intelligence and blockchain technology on corporate finances were discussed.
"First day of our Richmond Finance Directorsforum and it's a blast!
Jens-Uwe Meyer opened with his keynote on disruption and innovation. Thanks Jens-Uwe!"
"A fantastic speaker, who presents the difficult and complex topic of digitalization in an understandable and humorous way.
A keynote at the highest level"
02.07.2019: Keynote at the CAS Customer Centricity Forum in Karlsruhe, Germany
Success factor customer centricity: Creating inspiring customer experiences. This was the topic of the Customer Centricity Forum in Karlsruhe. The event was organized by CAS Software AG, the German market leader for customer relationship management (CRM) in medium-sized companies. With his keynote speech on "How innovation works in medium-sized enterprises", Dr. Jens Uwe Meyer inspired more than 300 visitors. For impressions of the event click here.
"Inspiring and motivating! A great speech, exceptionally positive feedback from our customers!"
Martin Hubschneider, Chief Executive Officer CAS Software
27.06.2019: Keynote Bolton Adhesives in Rotterdam. Bolton Adhesives delivers the best gluing, bonding and sealing products for any application. From pupils at school or DIY'ers at home to professional users, for all stages in life. Bolton Adhesives carries five prominent brands: UHU, Bison, Griffon, Bostik and Air Max. The company has an ambitious strategic goal: To build up great digital brands and customer experiences on the Internet.
At a leadership conference, Dr. Jens-Uwe Meyer was invited to talk about the prerequisites for successful digital transformation.
"Great. Dr. Jens-Uwe Meyer has adapted perfectly to our situation and our company. Very inspiring! Thank you very much!"
Pierre Fargeux, Director Corporate Communication / E-commerce

26.06.2019: Keynote at the WERTGARANTIE Group in Wolfsburg.
For the insurance industry, digitalization opens up new opportunities for innovative products and distribution channels. Wertgarantie, Germany's No. 1 specialized retail partner for warranty services relating to consumer electronics, household appliances and bicycles, would like to open up these opportunities together with its partners. At the management conference 2019 Dr. Jens-Uwe Meyer gave a speech: "Digital winners – successfully managing change".
"A great inspiration for our executives. Awesome!"
Konrad Lehmann, Management Board Value Guarantee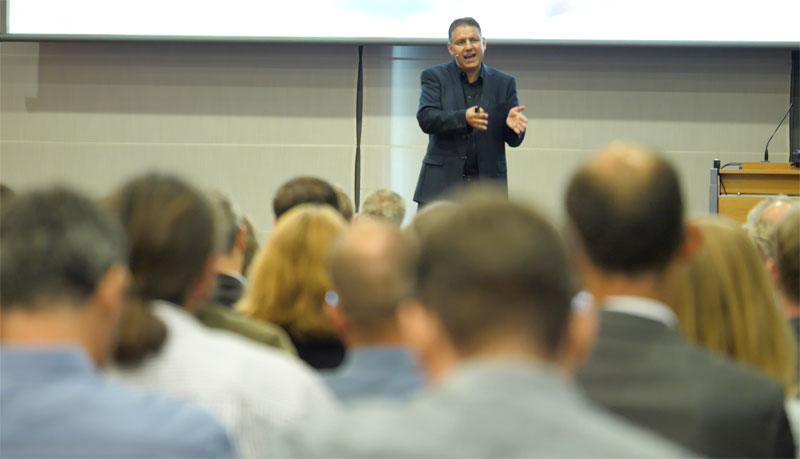 17.06.2019: Keynote at the event on the Strategy for Innovation and Digitalization of the Free State of Saxony. The German state passed an innovation strategy 6 years ago, which is now being renewed. Specialization and cluster formation in particular offer great opportunities. Saxony is currently strong in technological innovation and weak in the area of digital business models / services.
12.06.2019: Keynote at the Leipzig Group
How can local energy suppliers and municipal utility companies successfully shape digital change? How can the enterprise of two different speeds become reality? For 800 employees of the Leipzig-based group, Dr. Jens-Uwe Meyer had a clear message: "Digitalization begins in our minds! Curiosity and the desire to change are the decisive factors".
"Thank you very much for enriching our employee day on 12.06.2019 with your keynote speech and for sending so many valuable impulses to the team".
Karsten Rogall, Managing Director Leipzig Group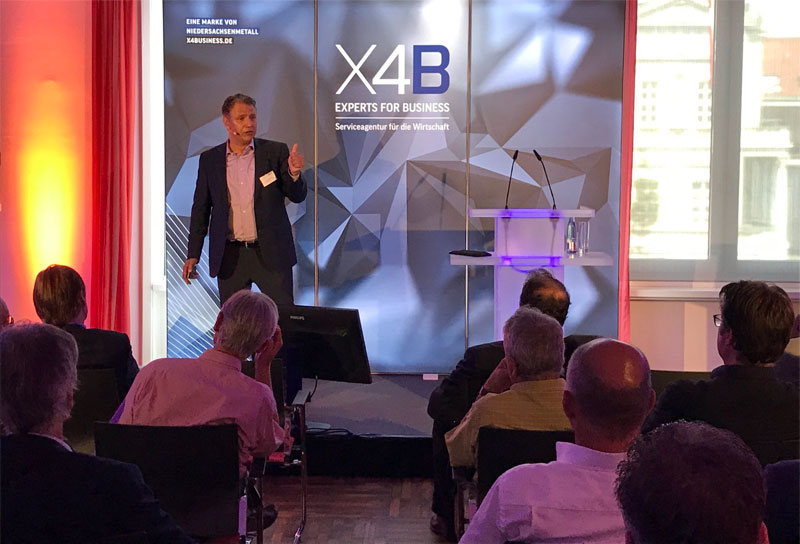 05.06.2019: Keynote about the opportunities for small and medium-sized enterprises in digitalization at NiedersachsenMetall.
The employers' association NiedersachsenMetall  has set itself the goal of supporting small and medium-sized enterprises in their digitalization. Of the companies with fewer than 500 employees, only 25 percent have launched digital transformation initiatives to date. Dr. Jens-Uwe Meyer encouraged the entrepreneurs to seize the opportunities offered by digitisation.
"Thank you for the great speech! They have impressively shown how small and medium-sized businesses can become digital winners".
Dr. Volker Schmidt, Chief Executive Officer Niedersachsen Metall
29.05.2019: Keynote speech on digitalization of the government sector at the digitalization day of the district administration Pinneberg.
How can public administration become a digital winner?
The speech was recorded by a camera team and then made available to all employees.
23.05.2019: How are we going to build in the future? What data are buildings going to provide tomorrow? And which business models can be developed on this basis? Siemens has developed solutions in this area in recent years. Dr. Jens-Uwe Meyer gave a keynote speech during a customer event at the Hanover Exhibition Centre: How can companies become digital winners? How can innovative use cases be developed on the basis of existing technologies?
"Dr. Jens-Uwe Meyer has impressively shown our customers how they can become digital winners. Especially the medium-sized businesses – that was the message – have many unexploited opportunities. Thank you for the great keynote."
Carsten Feddern, Siemens Smart Infrastructure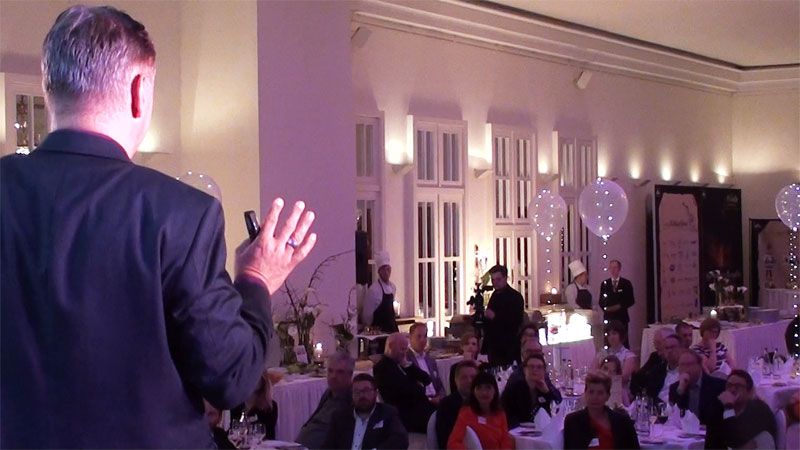 17.05.2019: Digital Disruption will radically change the healthcare industry in the coming years. Which developments must pharmacies and service providers in the healthcare sector prepare for? And how do companies in the sector succeed in making the transition to the digital age? Keynote speech at Parmapharm, one of the leading cooperation associations of independent pharmacists.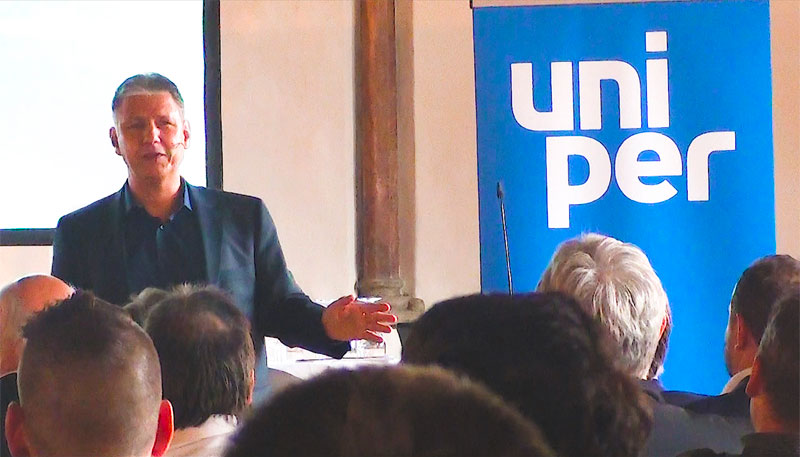 16.05.2019: Uniper Energy Day Regensburg
The transformation of the energy sector is accelerating. How can providers meet the challenges of the coming decade? How do municipal utility companies become digital winners? Keynote speech at the Uniper Energy Day for managing directors and representatives of municipal energy suppliers.
16.05.2019: Keynote at Deutsche Post IT in Cologne (English language)
Deutsche Post IT is one of the drivers of digitalization in the industry and is working on exciting management approaches. CIO David Thornewill brings together employees from different departments in an IT community of users and IT professionals. Topic of the keynote at the international staff meeting: How will companies change in the future to better manage disruption and innovation?
"Thanks for joining us in Cologne. It was a great speech."
David Thorneville, CIO Deutsche Post DHL
10.05.2019: Keynote speech on the future of retail
At the Roqqio VIP Event 2019 Dr. Jens-Uwe Meyer outlined the implications of digital change for the retail industry: What does the customer of tomorrow want? How can retailers become digital winners? Dr. Jens-Uwe Meyer was invited by ROQQIO Commerce Solutions GmbH, an association of leading software companies for the stationary and e-commerce trade.
"Dr. Jens-Uwe Meyer has swept the audience away! In his keynote speech he addressed our guests – medium-sized retailers – perfectly. I received a lot of enthusiastic feedback."
Vanjo Wandscher (CEO ROQQIO Commerce Solutions)
08.05.2019: The Huawei Enterprise Business Group Germany hosted the first Huawei Enterprise Day 2019 in Germany on May 7 and 8, 2019. The event focused on the future of digitalization in manufacturing, retail, ISP, finance, transportation and public administration for a networked, intelligent world and the use of 5G technology. Dr. Jens-Uwe Meyer gave the opening keynote in front of about 200 customers and partners of the company.
"Thank you for this great keynote! You have truly inspired us and our customers!"
Bing Hao
Marketing & Communication
Enterprise Business Group, Huawei Technologies Deutschland GmbH
11.04.2019: Keynote about digitization and innovation in the automotive industry at a top event for Volvo Brazil. Dr. Jens-Uwe Meyer delivered a quite provocative message: Customer service in the context of vehicle maintenance often feels like "back to the 90s". Building a digital customer experience in this area is definitely a challenge for traditional car dealerships.
"We organized a highly anticipated event for Brazilian Volvo Top Executives in Berlin. Jens-Uwe, thank you very much for the really exciting keynote you gave. The audience was really excited about your speech and left many new inspiring thoughts behind."
Carla Mayumi, KES São Paulo
10.4.2019: Keynote on Digital Disruption at the Richmond Events Switzerland IT-Forum in Bürgenstock Hotels & Resort Lake Lucerne. The message: The position of IT in the enterprise world is changing radically. From being a 'server administrator' in the past to becoming an engine for tomorrow's business models.
"What an amazing start of our 5th Richmond IT Forum! Thanks Jens-Uwe, for being an impressive and thrilling opening keynote speaker today!"
Richmond Events Switzerland via LinkedIn
04.04.2019: How can medium-sized companies drive innovation and become digital winners with limited resources and budgets? Keynote speech by Dr. Jens-Uwe Meyer at a networking event for the furniture industry organized by Lectra. Like no other, the company is pushing ahead with the digitalization of the fashion, car interior and furniture sectors. The company supports its customers from design to production with first-class digital technologies.
"How does innovation succeed in medium-sized businesses? Dr. Jens-Uwe Meyer inspired and thrilled our guests – the top management of leading companies in the German furniture industry – with answering this question. Thank you for this great speech!"
Helene Kehren
Marketing Manager Furniture DACH & Eastern Europe
28.03.2019: ITnet Thüringen promotes intelligent networking and the growth of the IT industry in Thuringia. Dr. Jens-Uwe Meyer was the top speaker at the IT performance show 2019 in the Steigerwald Stadium in Erfurt. His message: In the next 10 years the IT industry will change radically. The disruptors of the first hour must be careful not to become "disrupted" themselves.
12.03.2019: The automotive industry is facing major changes. What does this mean for the retail sector? Which requirements will customers have for service offerings and digital services in the future? Dr. Jens-Uwe Meyer as Keynote Speaker at Mercedes-Benz Retail Germany.
"The keynote speech by Dr. Jens-Uwe Meyer was a great performance. His message was delivered to our executives in a perfect way."
Sabine Kohleisen, Chairwoman of the Executive Board
Mercedes-Benz Retail Germany
06.03.2019: Dr. Jens-Uwe Meyer at the Lufthansa Systems Airline Forum, one of the leading international IT events for aviation. In front of almost 500 representatives of international airlines, he explains the effects of digital disruption.

06.03.2019: "Digitisation is rarely the stuff of an entertaining evening. Jens-Uwe Meyer, however, had his audience in Cottbus, all personalities from politics, business and society, in the bag – by showing them what this Internet and all the technical stuff has to do with their everyday lives. That was great! We learned a lot about innovation and how to tackle it ourselves."
Oliver Haustein-Teßmer, chief editor of media company LAUSITZER RUNDSCHAU
Siemens Zagreb
31.1.2019: What does the industry of the future look like? How will industry 4.0 and artificial intelligence affect production and work in the future? Dr. Jens-Uwe Meyer as keynote speaker at the most important customer event of Siemens Croatia in Zagreb.
Lufthansa Systems
29.01.2019: Lufthansa Systems is one of the largest digitalization drivers in the aviation industry. Exciting solutions such as face recognition for check-in. And algorithms based on artificial intelligence to prevent delays. Dr. Jens-Uwe Meyers Keynote 2019 had the topic: Digitalization of Sales. From the traditional salesperson to the innovation coach of the customer.
Auto Scout 24
29.01.2019:
How analog products become digital business models – illustrated by the automotive and cosmetics industries. Keynote speech for Auto Scout 24 in the run-up to the legendary Pirelli Night in Zurich.
"Thank you very much for your outstanding keynote at the Pirelli Night, powered by Autoscout24.ch. It was highly motivating and inspiring for our audience."
Piere-Alain Regali
Managing Director Autoscout24.ch